June is Pride Month, and we here at Hooray Heroes would like to do our part to help celebrate just how far the LGBTIQ community has come, and recognize how much further we have to go for true equality.
---
A Pride Month Special Edition!
For this reason, we're kicking off our Pride Month campaign with a Limited-Edition Pride Month version of our Love You book for same-sex couples – and at $10 off its regular starting price! It still has all the hallmarks of our amazing personalized book for couples but features a special cover specifically for Pride Month.
---
Discounts for families, too!
We're also knocking $10 off the Family Edition of our Always Little series. It's a touching personalized book for kids and parents that captures those fleeting moments of watching your child grow up, while also realizing they'll always be your little ones.
---
Doing our small part
Most importantly, $5 from the sale of each of these books across all our markets will be going to OutRight Action International. With their permanent presence at the United Nations, they advocate for the progress of LGBTIQ people everywhere.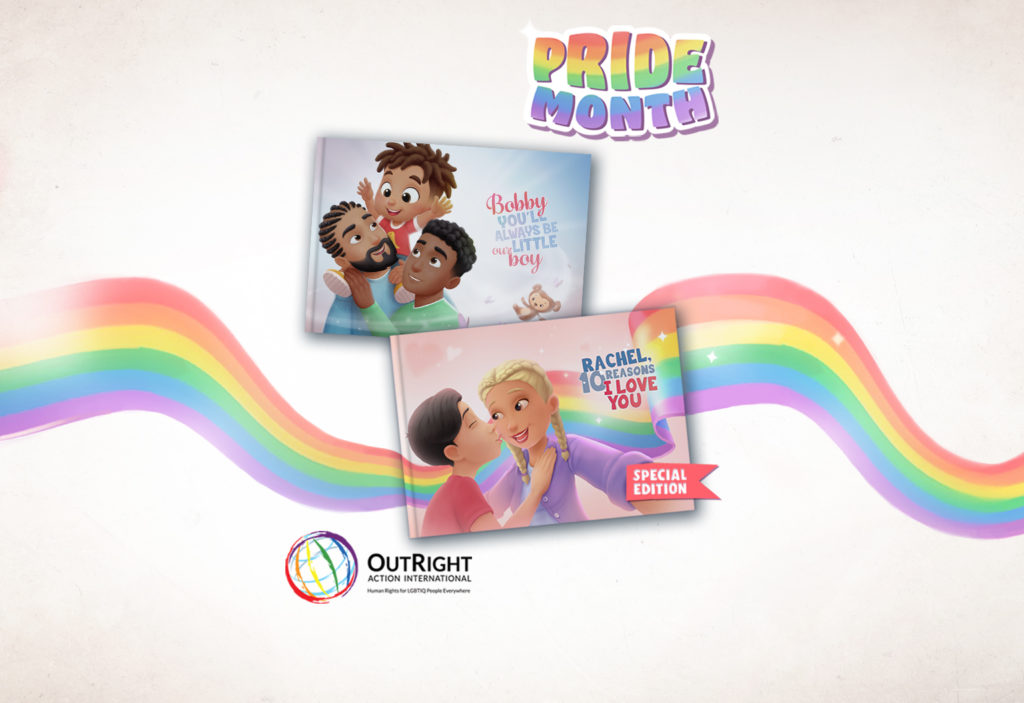 ---
And don't forget the FREEBIES!
On top of this, we also have our FREE, incredibly cute LoveU coupons that you personalize and print out! We've selected 11 small gestures that we believe will go a long way with your partner, like a free back rub or a romantic dinner! Personalize and print out as many as you'd like!