Mother's day is fast approaching, and finding the perfect gift for mom isn't necessarily the easiest thing to do. But not to worry, Hooray Heroes has you covered! We've got THE PERFECT GIFT for moms anywhere, "When Amelia Grows Up – Mommy Edition"! So sit back, relax, and find out why this personalised book for kids is just what any mom would want!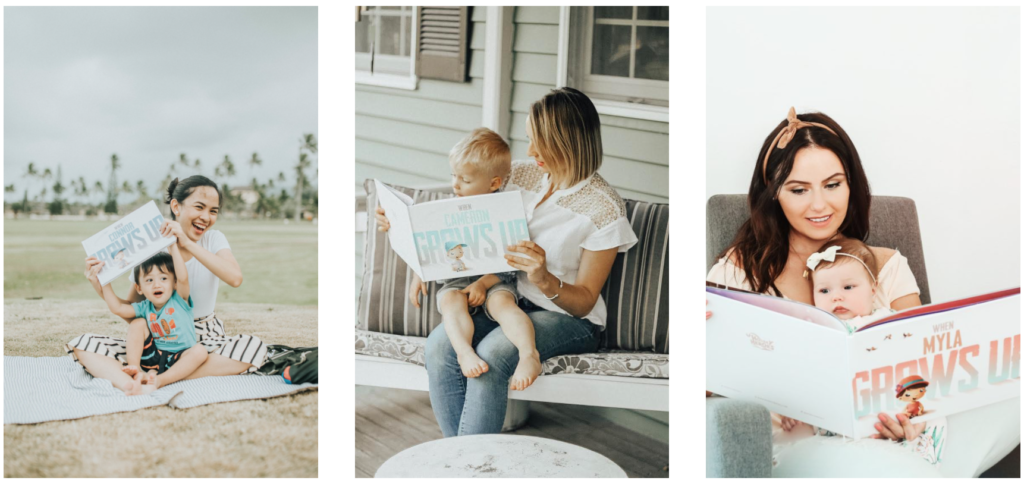 1. It's DIY
Since it's up to you to choose everything that goes into the book, it's a very hands-on and hand-made process. And while it might not exactly be your hands that actually make the book, it's definitely you who decides exactly what goes in there!
2. It celebrates mom and baby
Moms not only know what's best, but they also want the best for their kids including what they might grow up to be. With the Mommy Edition of "When Amelia Grows Up", the book is told from Mom's perspective as she imagines what careers her little one might have when they're adults.
3. It's personal
When it comes to levels of personalisation, no one even comes close to what we offer. There are over 7 million personalisation combinations per character, meaning that no two books are ever like. She'll be so impressed, seeing herself and her baby all throughout the book!

4. It's easy
We've worked incredibly hard to make personalising a book with us as easy as possible. From personalising the character to writing your own dedication, making a book with us is a breeze! But if it isn't our Customer Care Agents can help you at any time along the way (and they're amazingly friendly too)!
5. It's emotional
And that's the key point, isn't it? When you're thinking about getting something for Mom, you want to make sure it's something she'll love and cherish for years to come! The Mommy Edition of "When Amelia Grows Up" will instantly become a family favourite for story time, bed time, and all the times in between. Oh, and did we mention the happy tears? We can't guarantee it, but 9 times out of 10, it works every time!
So what are you waiting for? Personalise THE PERFECT GIFT for Mother's Day, and create the most heartfelt, moving gift she's ever received!