The Funtastic 5 is out now! Get it for the funtastic kiddos in your life now.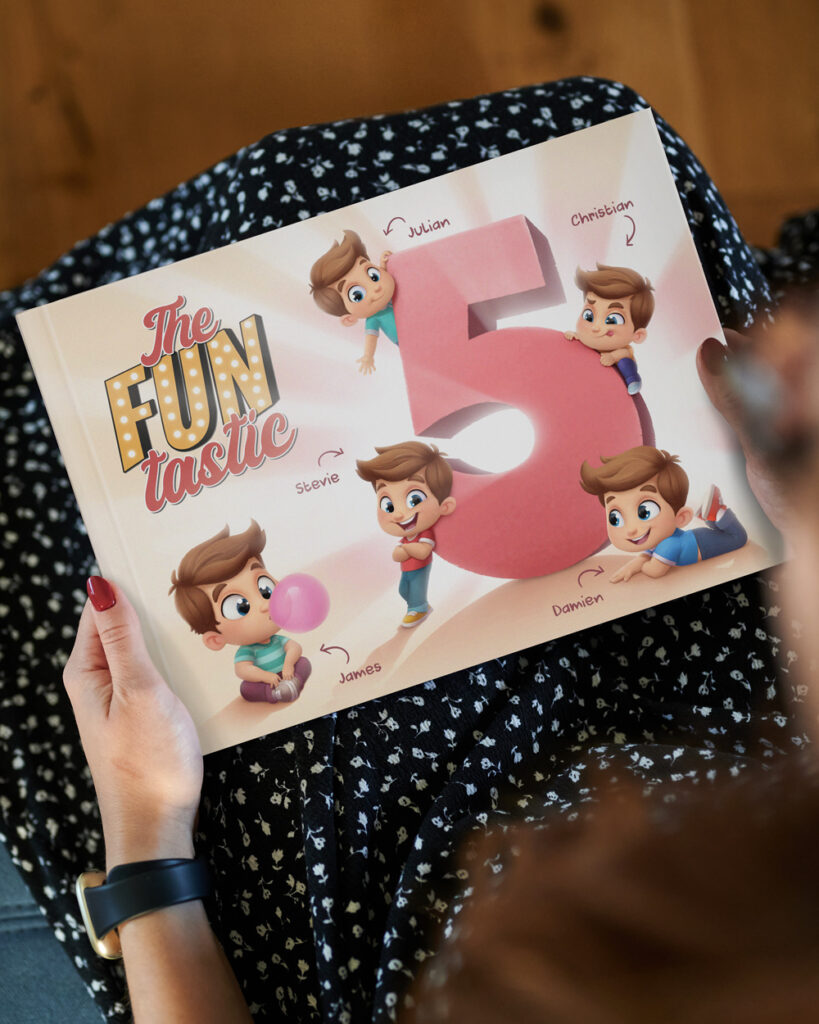 All good things come in fives. There's five oceans and five Olympic rings. Five fingers. There's five players on a basketball team. And who could forget about The Jackson 5, and the Power Rangers, and The Backstreet Boys and The Spice Girls? The list goes on and on. So yeah, being a member of a fivesome is fun. In fact, it's FUNTASTIC! So funtastic we put it in a book. A must-have personalized book for siblings, friends, cousins, or any amazing group of 5!
And check out our other best-selling personalized books for kids, couples, and pets, too!