Our newest "I Love You" book for couples is one month old – here's what people think of it!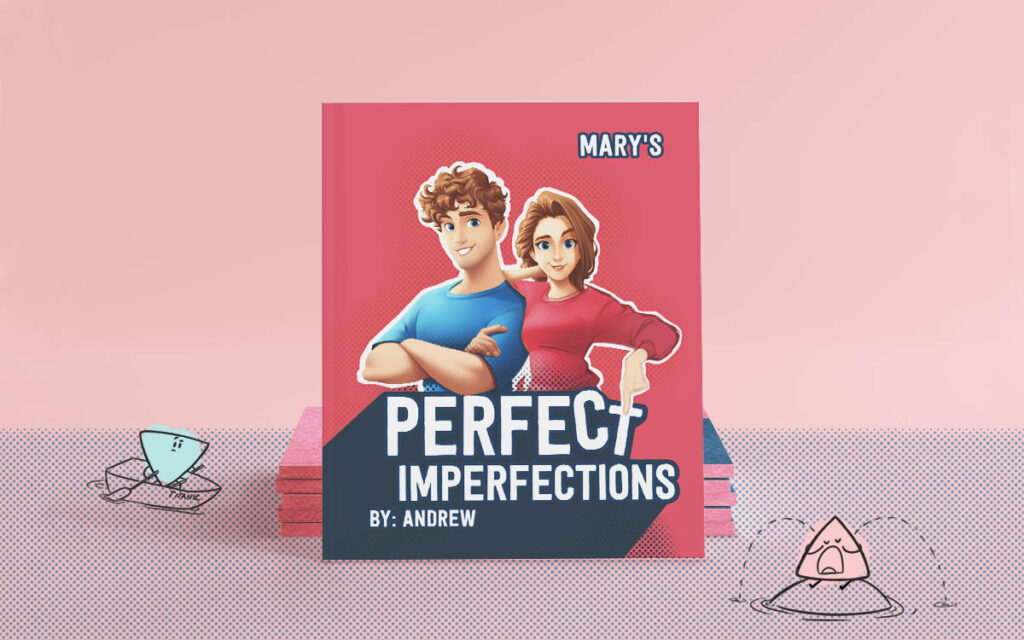 ---
Let There Be Love!
Following the huge success of our first Love You book for couples, we put out a brand-new book that looks at love from a different perspective – "Jason's Perfect Imperfections, By: Alicia". We always anxiously await the first feedback, and we're thrilled to say that it's been lovely! See for yourself:
I loooove it! Finally, a chance to show my man what he actually really looks like. And that I actually really love him too I guess lol.
~ Elizabeth, Seattle WA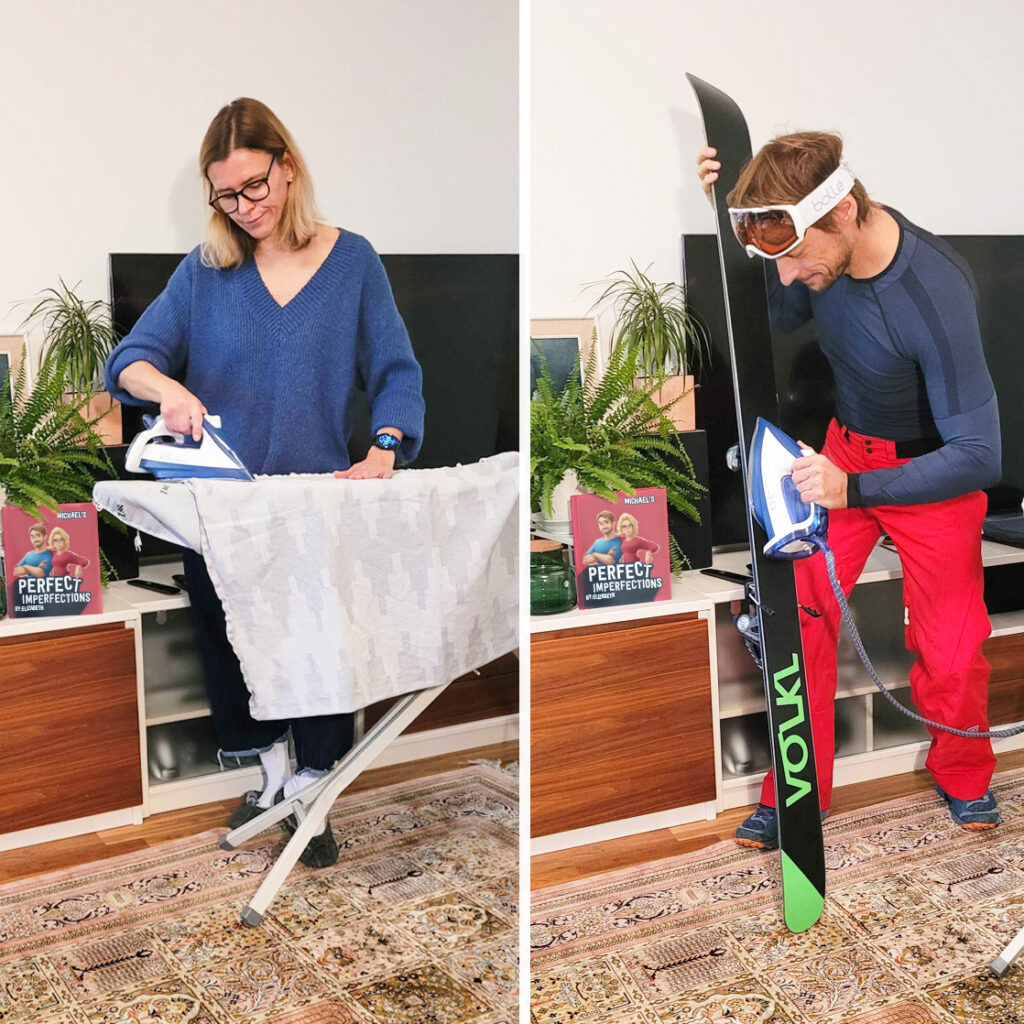 ---
The new character style is dope. Add it to other books! My gf couldn't stop saying how hawt she look!
~ Robert, Cincinnati OH
---
Yes!! A book that shows what real love looks like! It's messy, it's kinky, it steals your food! My boyfriend was amazed this product exists. He called me a genius!
~ Amanda, Atlanta GA
---
My wife always gives the best gifts. I got this for my birthday and I don't know how she's gonna top it next year!
~ Daniel, Anaheim CA
---
Not gonna lie, I thought this was some kinda joke, but the message is super sweet. Of course my mad sneaky bf made it. Cool as hell.
~ Christina, Austin TX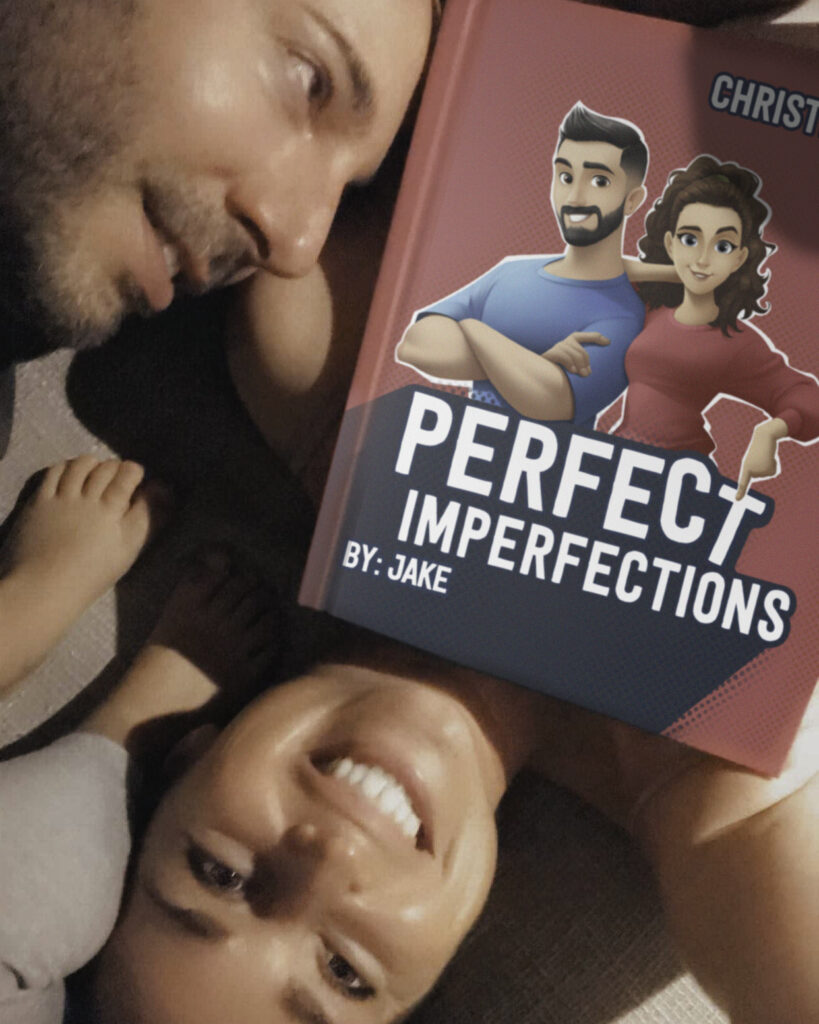 ---
Dedicated to Love
One of the best parts of doing what we do is getting to catch glimpses into the lives of real people whose relationships our books will be joining. Check out our 3 favorite real dedications people wrote!
---
Through all the little imperfections that you have
They still make you the perfect person for me.
I love you so much, and I'm glad I was able to find
the one I'm supposed to grow old and wrinkly with.
With all the books that you read and enjoy,
you nowhave a book that's about you and how much I love you.
I love being your husband and can't wait to spend
the rest of my life with you.
---
See more awesome real-life dedications HERE!
---
Picture Perfect
You've been looking at some of the first customer photos we've been receiving. Cute, right?? Now here's a fun question – which stories are they choosing for their books? Keep in mind we have options that include farting, seducing gone wrong, and spanking! See how they stack up HERE!
---
Keep 'Em Coming!
We have the best customers in the world. A huge thank you to everyone who's already gone out and personalized this book, and an especially big thanks to everyone who's sent in feedback and photos. Keep 'em coming – we love it!