Whoever said absence makes the heart grow fonder never had to deal with COVID. And with so many travel restrictions all over, many couples have been forced into long-distance relationships. So, in order to make that distance just a little bit smaller, our new book for couples, "Daniel, 10 Reasons I Love You" has been helping a few stranded lovers reunite, even across oceans. Here are a couple of their stories.
---
Alessandra and Simone
Italy was one of the hardest-hit countries when the pandemic began, with many Italians still not able to return home. Such is the case of Alessandra and Simone. And while it has been difficult, Alessandra decided to create one of our Love You Book books for Simone, and judging by the picture, you can tell it's una vera storia d' amore!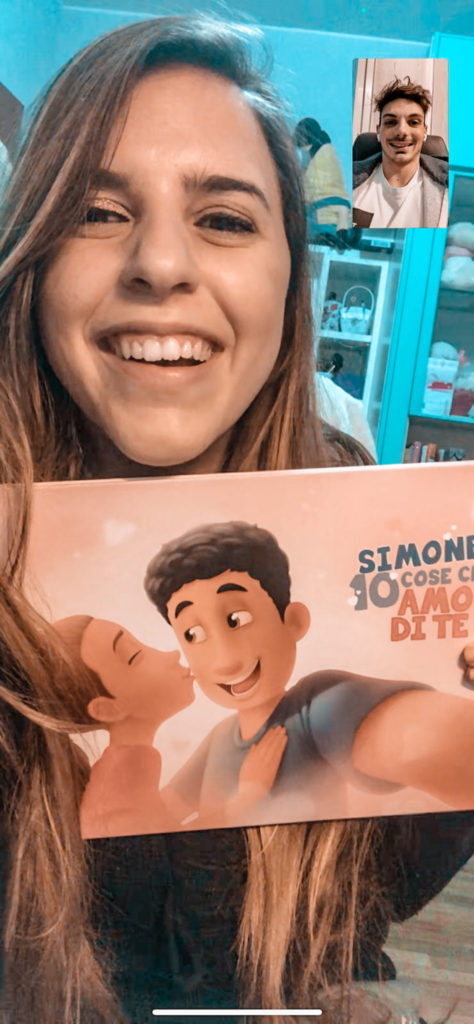 ---
Teresa and Marcus
Teresa just so happens to be stuck in Taiwan, and Marcus just so happens to be stuck in Vancouver. But that didn't stop Teresa from surprising Marcus with THE incredibly cute early Valentine's Day gift! Just look at how happy he is! This is cuteness overload, y'all!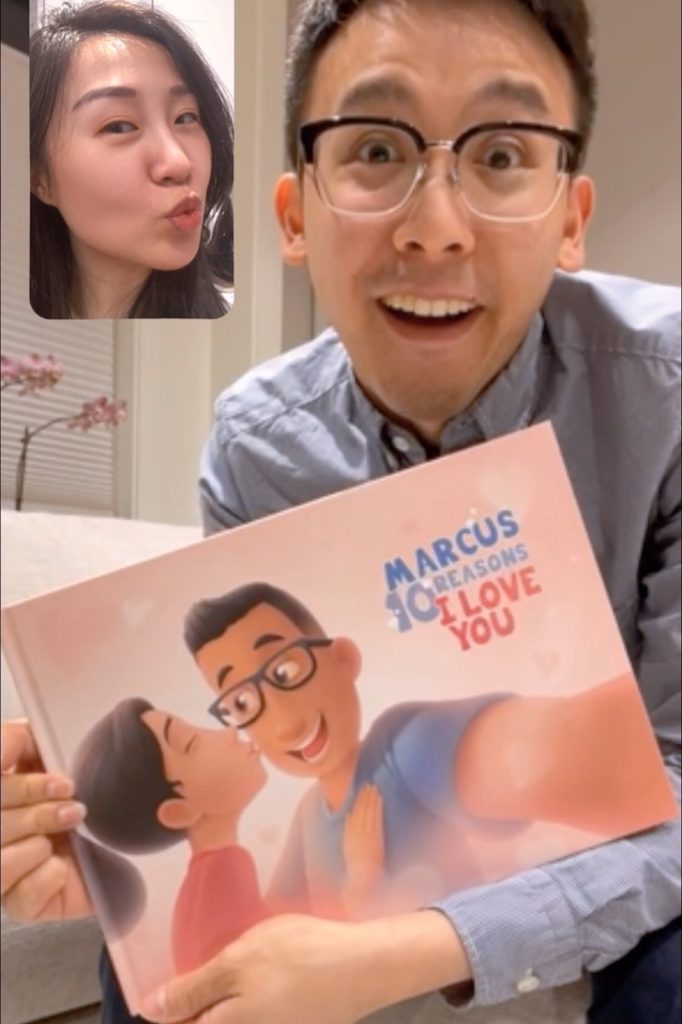 ---
Deagan and Joseph
Joseph, aka Coynie, is in China for work, while his wife, Deagen, and their kids, Harlyn & Hale, are in British Columbia. And unfortunately, due to Chinese customs rules, they weren't able to ship him the book. So, they did the next best thing and read it to him together over FaceTime! And by the smile on his face, we'd say that HE LOVED IT!
---
Kira and Josh
We received another heartfelt message from Kira over Facebook the other day:

"Hey! I just wanted to share my experience and how HAPPY I am with the book. My fiancé is from the US and I'm from Canada. Covid has had us struggling to see each other with the restrictions. I came across your page and thought what an awesome idea, I could send this right to his doorstep! Thank you soooo much for having such a wonderful business and allowing our long-distance relationship to flourish and stay fun!"
---
No distance can hold love back
So, if you're looking for a way to surprise your Valentine this year, but they can't physically be with you due to the pandemic, check out "Marshall, 10 Reasons I Love You!" It isn't the same as being there side by side with someone, but it's a sure-fire way to let them know that you're thinking of them and missing the heck outta them.