How we imperfectly made our perfect new book for couples
This time last year we released our now bestselling book for couples "Erica, 10 Reasons I Love You". Given its overwhelming success, we quickly set about making a new book about love. In order to do so however, we needed to tackle the question: How do couples show that they really love one another?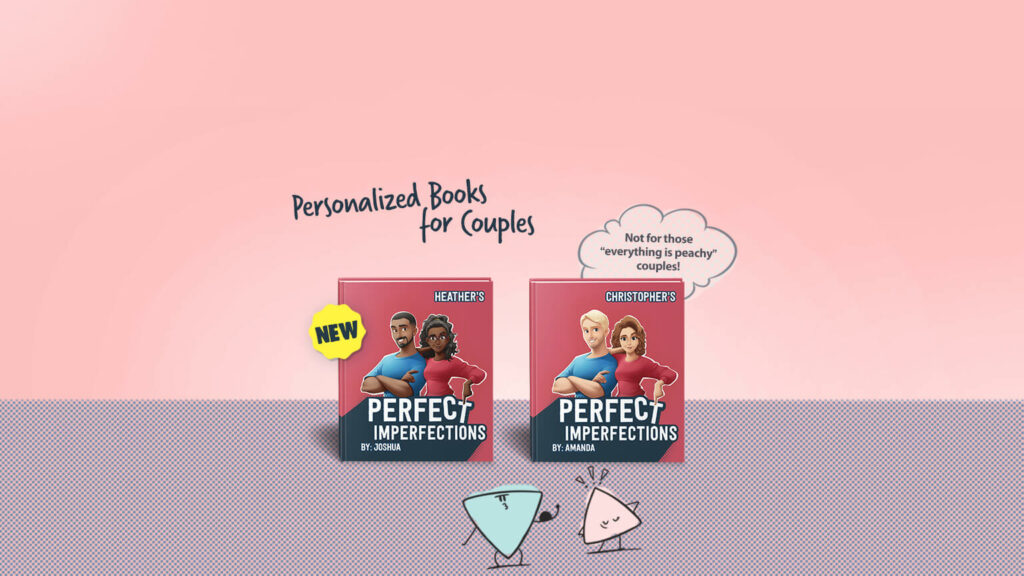 ---
Keepin' It Real
That realness – that honest-to-goodness stuff that sparks a smile on a rainy day – was to become the lynchpin of this project. It began with the illustrations. For this book, we brought in a new illustrator, the insanely talented Hossein Ojaghi, and developed brand-new characters with a wider range of expressions and a more realistic render. But which situations would they inhabit?
---
Imperfect Is As Imperfect Does
We'd already – but perhaps only – scratched the surface of what we love in our partners with this book's predecessor. Story titles like "You cook the best" and "You're my best friend" are lovely, but also easy to love. So, let's turn that on its head: What's hard to love, but we still do anyway? As it turned out, we were born to make a book of the imperfect. Check out our team's imperfections!
---
Perfect Imperfection
Imperfections: sides of ourselves we're reluctant to share – until we meet the right person. Learning each other's imperfections take guts and trust, and surely builds a deeper bond. As soon as that became the core of this book, the ideas came pouring out. The tough part was narrowing down the list! See which imperfections made the final cut HERE!
---
Our Newest Book Is Born
Art and concept established, we steamed ahead with the writing and design. Add in a couple of geometric sidekicks and the result is a book unlike anything we've ever done before. It's surely not for all couples (you've been warned), but we're hoping that those of you with an unbreakable bond will see yourselves in it. And laugh. And love it.