The Funtastic 4 is out now! Get it for the funtastic kiddos in your life now.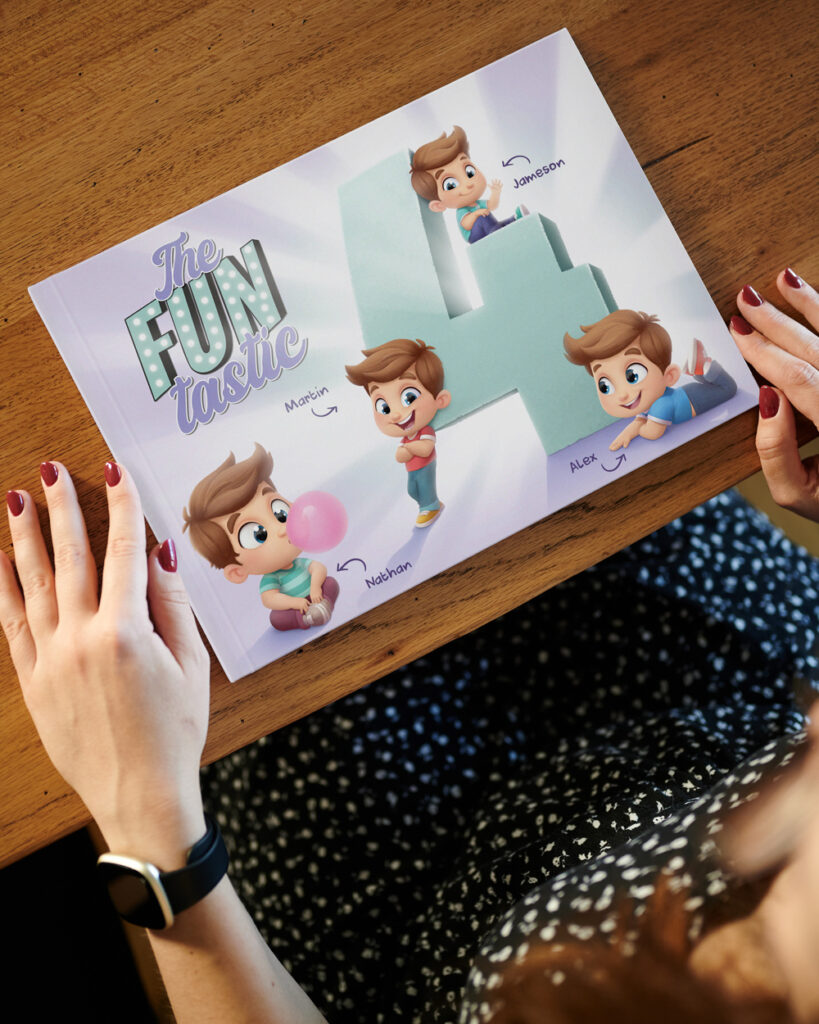 All good things come in fours. There's four directions of the sky, there's four suits of cards, four seasons and four basic elements. And then there's the four Ghostbusters, and the four Ninja turtles. And remember the Fab 4?  So yeah, being a member of a foursome is fun. In fact, it's FUNTASTIC. So funtastic we put it in a book! A must-have personalized book for siblings, friends, cousins, or any amazing group of 4!
And check out our other best-selling personalized books for kids, couples, and pets, too!