Personalized books? Check. Personalized puzzles? Yup. Personalized coloring books? Uh-huh. And now, we're proud to introduce our BRAND-NEW personalized Greeting Cards just in time for Mother's Day and Father's Day!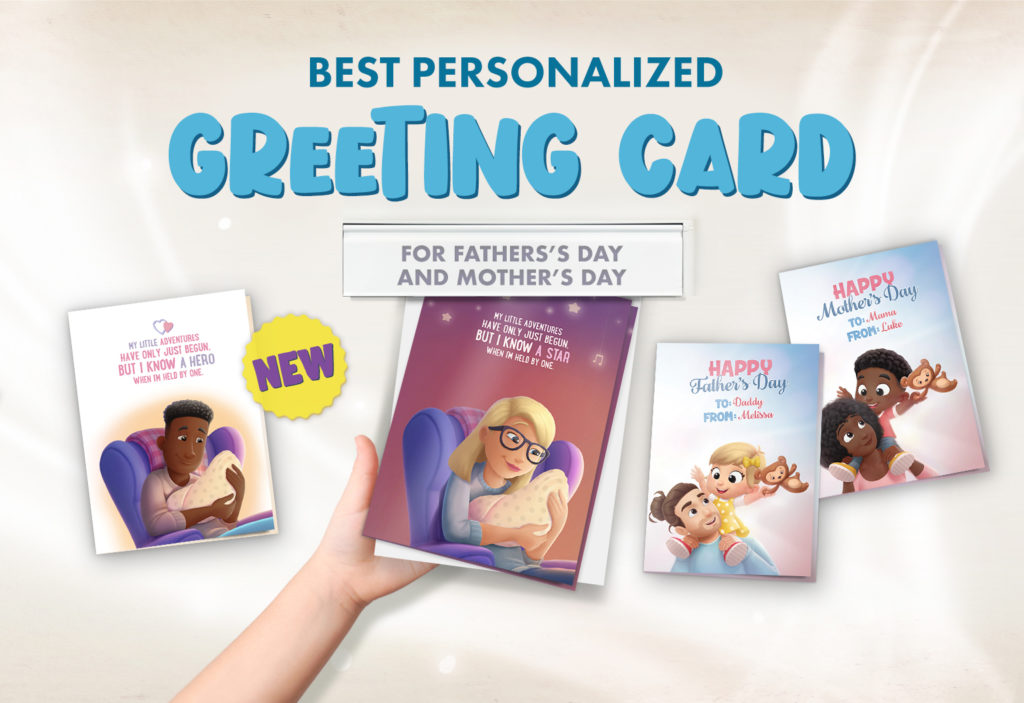 ---
Personalized, you say?
C'mon, it's us, Hooray Heroes! We love to personalize – it's kinda our thing! These cards allow you to personalize either mom or dad with their little bundle of joy AND give someone an amazingly moving card to help them celebrate Mother's or Father's Day!
---
Really? That's awesome! How does it work?
Easy peasy, lemon squeezy! First, personalize mom's/dad's and kiddo's appearances, down to whether they wear glasses or not. Then, inside, you can either write your own heartfelt message to the obvious winner of the Parent of the Year award or choose one of our pre-written messages in case you've got a touch of writer's block. Don't worry, Hooray Heroes got you!! That's it!
---
Can I order just these, or do I have to order a book as well?
Whoa, great question! Unlike, say, our puzzles or plush toys (Maxamillius Moonaloosh, we're looking at you!), these are their own products, so you can add them directly to your cart. But, while you're there, you might as well check out our amazing offers we have for both Mother's Day and Father's Day!