YOU ASKED, WE DELIVERED.
---
"Do you have any personalized books for 4 kids?"
"I love your personalized books for kids, can I make one for my 2 kids and their 3 cousins?"
---
Up until now, the answer to those two questions asked by our loyal customers would be no, unfortunately not. But the ladybugs in Hooray Land have been working very hard and we're now proud to say, YES! There is a personalized book for 4 siblings. A book for 5 siblings. A personalized book for 3 siblings and 2 cousins. And a personalized book for 5 friends. The Fun-tastic 4 and The Fun-tastic 5 are out now!
---
What makes this book perfect for kiddos of any age?
1 It's personalized.
You can personalize your kiddo's names and avatars! That means they are the stars of this book! Their names will appear on every page, and the characters in the book will look like them. For each child, you get to choose the color of their eyes, their hair style and color, and even add glasses.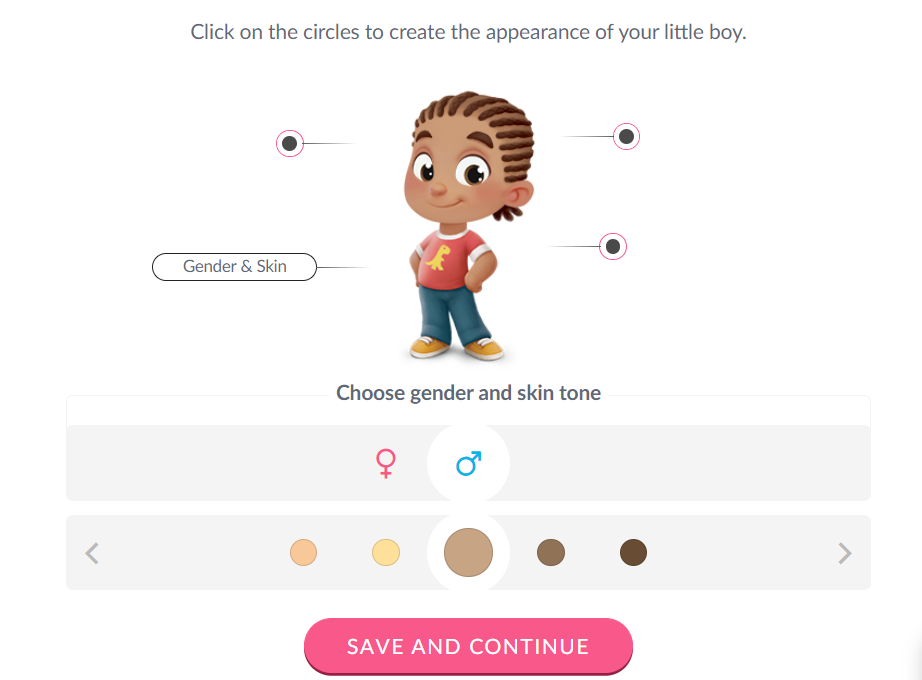 You then get to choose the stories the heroes will appear in. They're all super fun so good luck narrowing it down to 10. Luckily for those who really can't decide, we've created an option to add 5 additional stories to the book!
Here's how you do it – it's really fun!
2 It's going to spark your kiddos' imagination.
In this funtastic book, your kids become a band from the Stone Age, fish, and giants, and they gain funtastic abilities such as talking to animals and controlling the brain!
3 It's full of funtastic storylines that take you around the world
You don't have to go digging for fun in this book at all – you don't have to go to the final fun-tier either – because travelling from the North Pole to the depths of the oceans and space, your Funtastic kiddos will become the Elf-tastic, Astro-tastic, Fin-tastic and more right in the comfort of your own home!
4 It will make you (and the kids) cry.
Now, you've probably heard of the Happy Tears Movement that our books started. Dads and moms everywhere get our books, they (try to) read them, and tears just come pouring down their faces. From happy tears to affectionate weeping and emotional ugly crying, it's kinda our thing.
And with this book, you'll be crying alright. With laughter! You'll go bananas! You'll go coco-nuts!
---
So all in all, if you have 4 or 5 kids in your life – siblings, friends, cousins – then this book is a must-have. It's out now, so get your won
amazing personalized book for 4 kids and personalized book for 5 kids!
And check out our other best-selling personalized books for kids, couples, and pets, too!